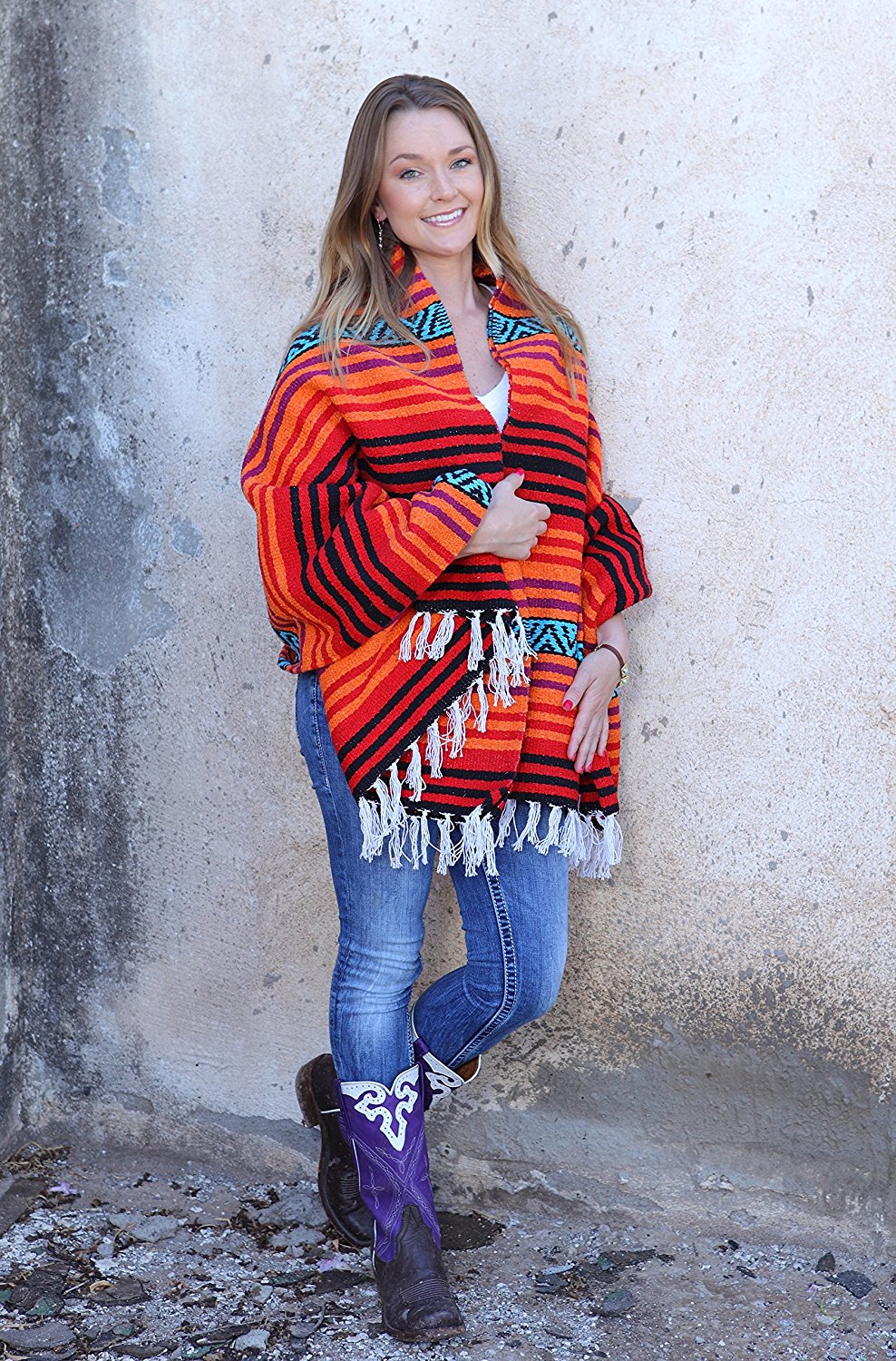 You might refer it as  a Mexican Hippie blanket but the style suits great for beds, tapestry and yoga. It is a classic El Paso Mexican design in Falsa stripe pattern that makes its presence felt with the help of vivid peyote colors. In short, it is a color filled extravaganza for any home.
And what makes it even more special is the fact that it is hand woven. Oh, I  forgot to mention the size; 57 inches by 74 inches.
This so called hippie blanket well fit in any outdoor celebration or picnic. Simply place it in the lap of nature and get surrounded with colors.
There are over 17 color patterns in this blanket segment. You can put in all the combinations with different styles.
Colorful Acrylic manufactured over a Poly-Blend Warp ensures that you have the extra durability factor.