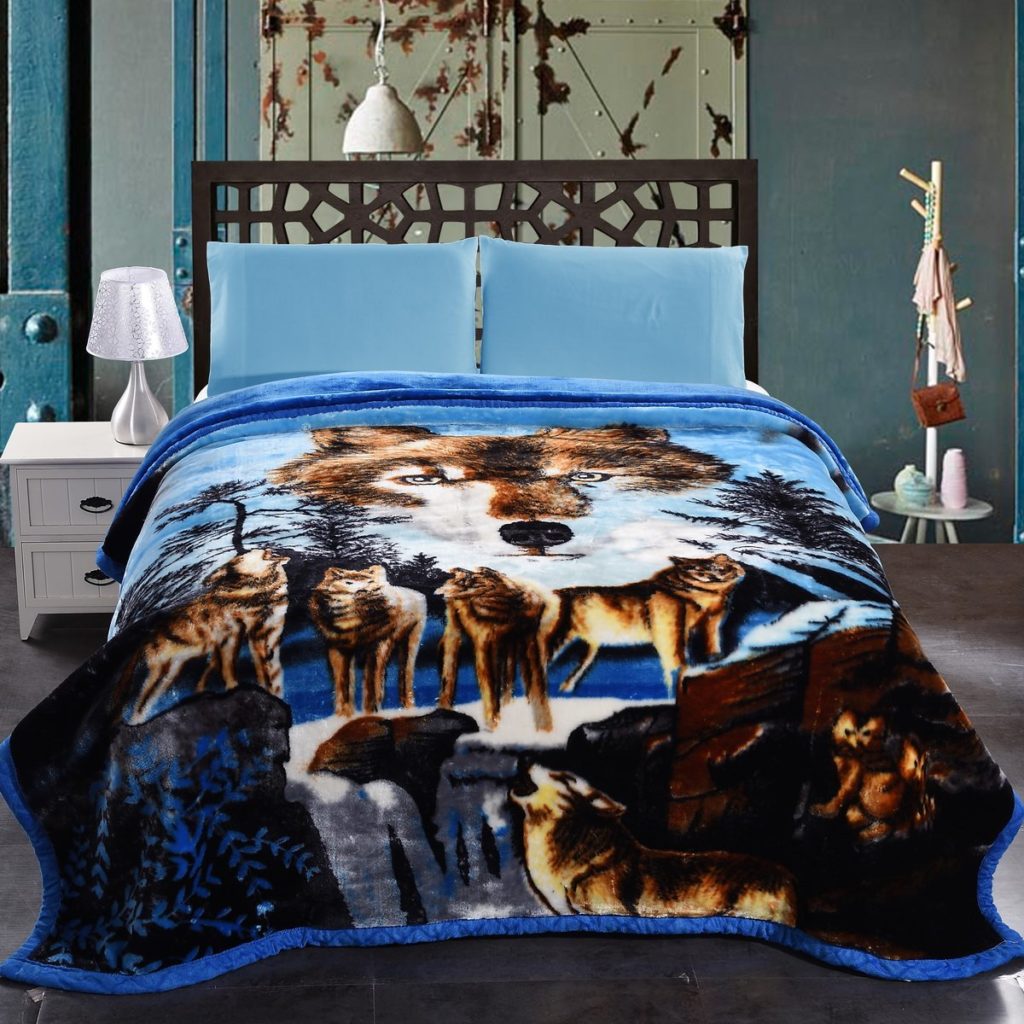 It looks royal for sure! That's the first impression for most users. The blue wolf mink blanket captures the essence in one go. You can surely find the ooze and warmth in dozens of other pieces but the pattern and design do have their own effects.
The combination of the this deep blue wolf print in the heavy ( 10 pounds) Korean style mink blanket makes it an excellent choice for any home. You might keep it as a special one for occasion that demand some grandeur or reserve it for the special room. The effect is bound to be noticeable.
A quick look on the features:
Imported blanket made from 100% Polyester
Has a smooth fuzzy texture owing to ultra soft fabrics. You can expect a significent amount of heat retention
Made via reactive dying technology that incorporates anti-bacterial qualities.
Size of the blanket – 85 inches X 93 inches
Easy to use for most beds – King and Queen size
The colors appear crisp sizzling and beautiful
The 2 ply blanket holds a lot of air and hence provides extra warmth
Raschel technique makes the mink blanket more durable wrinkle resistant
Easily washable in machine
Personally speaking, there are only two things that I look for. The first one is the print and the second one the size. When the two elements are in harmony the results are more or less spectacular.
Of course, the technical abilities of the manufacturers do need to be appreciated but then buying a blanket is more like an art for me. You just get so much better by getting something on instinct. The one thing that do helps that more online procurements are risk-free in a sense as there is lot of accountablity.