Green Lions Print Korean Heavy Mink Blankets From Solaron – Delightful Prints In King And Queen Sizes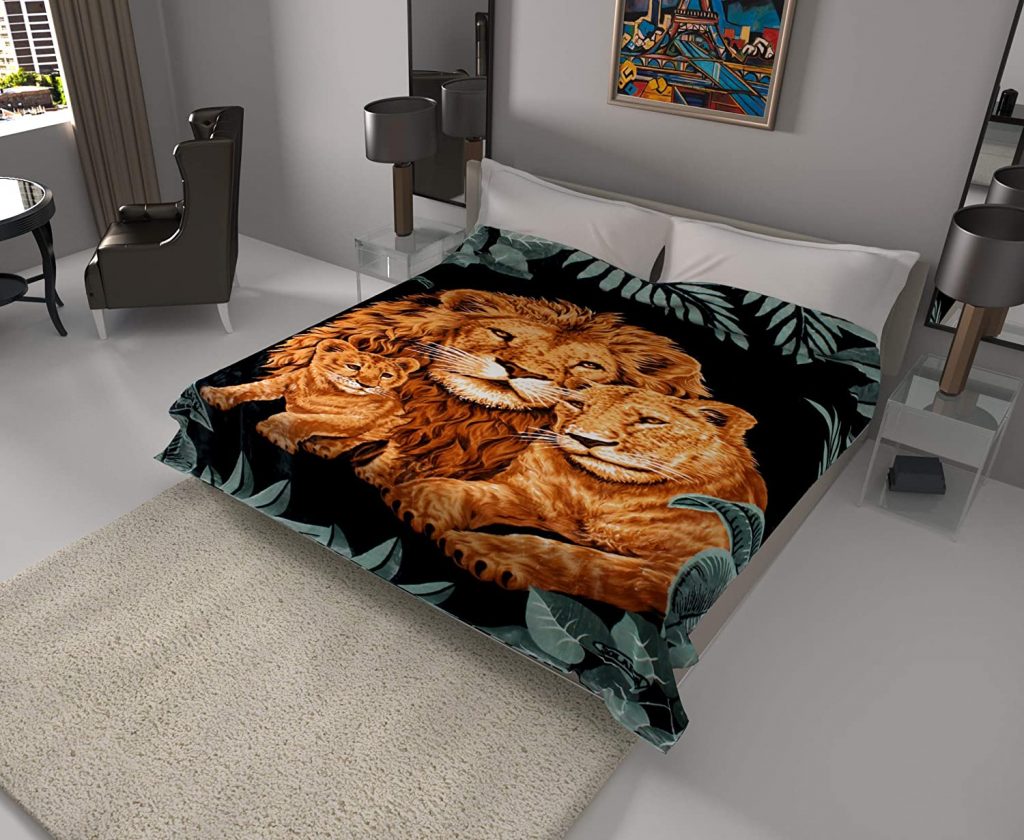 Don't we all love the amazing combination of softness and heaviness of genuine Korean mink blankets? And when the design is delightful it becomes a great addition to the overall home decor.   The Green Lions print heavy mink blanket from Solaron lives up to the reputation of the manufacturer. The bright print coupled with the super soft warm fiber makes it a great addition for any home.
The Green lions print is a marvel to look at. The top view is nothing short of magnificent. Every design has an inherent associated energy and this one feels special. In case you are looking to add some royal touch to the room aesthetics along with the warmth and flufiness of Korean mink blankets, this is an option to consider.
Features of the product
An original product licensed by Solaron blankets
Wieght of the blanket – For Queen 10 lb , For King 11 lb
Machine washable and dryable
King size dimensions : 220 cm X 240 cm (  87 " X 95 " )
Queen size dimensions: 200cm X 240 cm ( 79 " X 95 " )
Soft, warm and durable fabric
If you are willing to invest just some time for the care of the product once in a while, these will last for a long time with the original touch. The fiber is quite machine friendly but allow a gentle setting for the cleaning. Post wash just let them hang on a line so as to dry naturally. Use cold water so that it does not interact with the design and the colors.