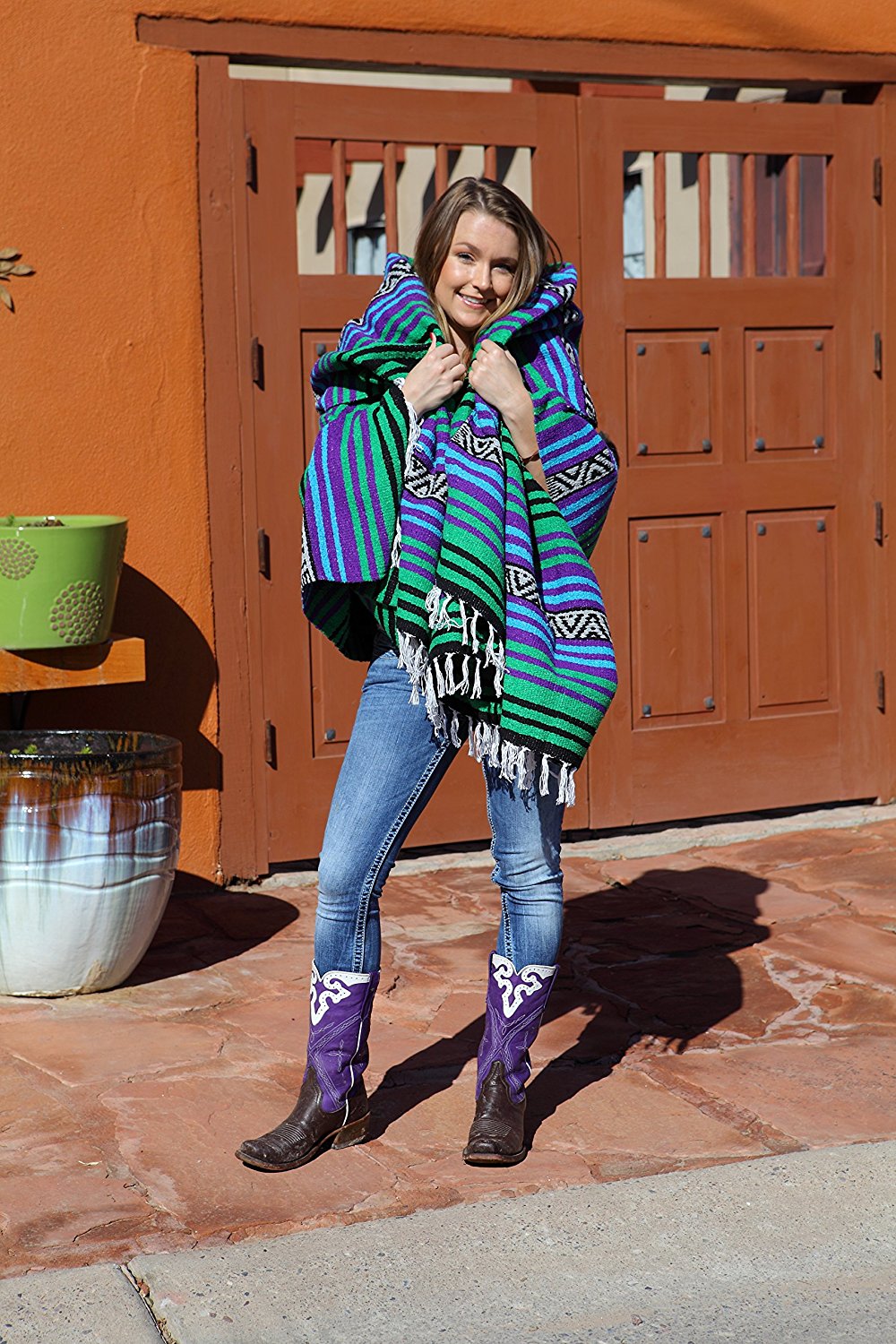 There are different names for Mexican blankets. Some call them Sarape while others use terms such as Serapes or sometimes Saltillo.
The occurrence of different names is because of the many regions involved in the production of these beautiful blankets. It is easy to identify them.
In most cases you will find bright colored patterns with a number of fancy stripes. They are extremely attractive designs and have a long history in Mexico.
The fascination for this home accessory in America is a result of rapid e-commerce activity in the past decade.
It is sometimes easy to identify blankets in this segment. You will notice that there is one dominant color which constitutes the largest stripe. The colors are vibrant and brimming with energy, for example, bright blue, green, purple etc.
The fundamental base material is cotton and acrylic is used to provide the right blend. The highest use is in the form of bed covers and cushion covers. Sometimes they form parts of wall decorations in sophisticated places. In case you are looking for something heavy with a lot of mass, go for the woolen varieties.
You can also use the colorful mexican blankets with the car covers as they provide a lot of style and flair. The best sellers are usually available in the online mode owing to ease of customer access.
Whether you are procuring from a shop or via e-commerce, the longevity will depend on the washing style. Follow the specific instructions given in product descriptions and the sheen as well as shine will last for a long time.