Burgundy 300 GSM Luxury Twin Size Bed Blanket – Soft Fuzzy Fleece Blanket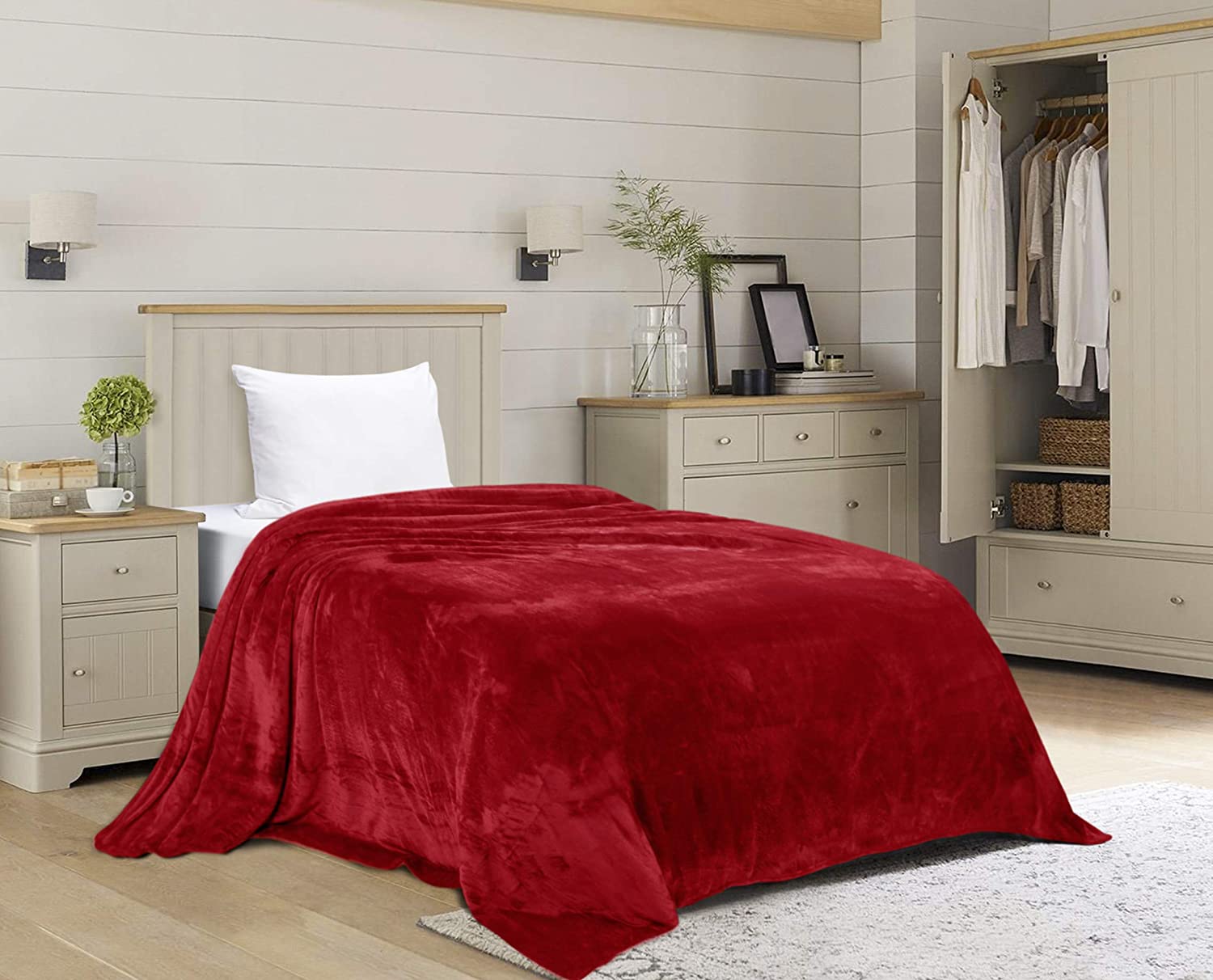 The luxurious twin size blanket looks elegant in the Burgundy color. It is a 300 GSM product that features a two-sided pile mkaing it reversible and easy to use. It has a one inch hem with double needle stitching. The material is light but the warmth is sufficient it make you comfortable.
Having some quality options in winter blankets is not just essential but an integral part of home-decor. This one has a lot of practical as the trendy size makes it handy and portable.
Being light weight offers a distinct advantage as you can easily take it in different rooms or may be pack it for a camping trip.
You can wash the blanket in machine but use cold water as per and tumble dry on low heat.